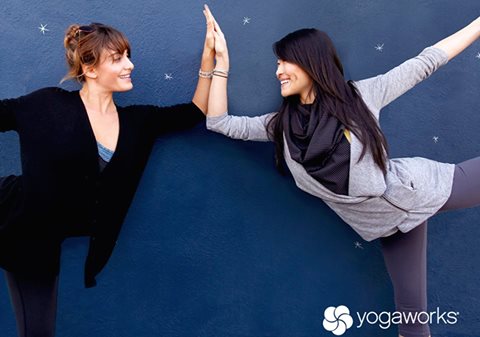 Everyone is welcome at Kirtan Connect, a unique hangout to revive your mind and consciousness from the demands of urban life. Here, in the warm and vibrant atmosphere at the back studio of YogaWorks @ Palo Alto, California, you can enjoy the yoga of sound (meditation through music, aka kirtan) and the yoga of taste (delicious vegetarian food).
This form of yoga is so powerful and yet is joyful and easy to do. Don't feel like you have some prior experience, just come along and enjoy the effects of powerful sound vibrations to soothe your mind and take away all your worries.
No matter what you come for, you'll leave feeling amazing, especially after one of our yummy meals, which follow all events. The food we serve is made with oodles of love and energy. It's creative, full of variety, vegetarian (options for vegan and gluten free almost always available), and needless to say a fiesta for the taste-buds!
Kirtan Connect is run entirely on volunteer energy – we are techies by profession but yogi's by heart; existing simply to create an environment whereby the sweetness of bhakti and yoga culture can be experienced by all. Come soak it up!