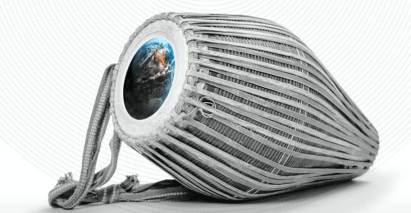 Unwind and set yourself free with melodious mantra meditation, transported by a dream world of exquisite Indian and world instruments. Kirtan is an ancient call-and-response yoga of sound vibrations. Kirtan is a very simple and powerful way to meditate. It's effortless & joyful. The music does the work for you as you flow with the melody & rhythm. In call and response style – the leader sings the mantra and the crowd responds, creating a dynamic, uplifting experience for all.
Come experiment with our homegrown kirtan band – you'll meet trained bhakti yogis singing soulful with harmonium (Indian organ), funky tambourines and vocals, and experts drawing amazing rhythms out of their traditional kirtan drum, the mridanga, and also sharing his enchanting vocals with us.
No musical experience required! You don't have to be able to sing in tune either. Just bring a desire to revitalize your mind and awaken your essential self.

What is kirtan?
Ever feel like you can't shake a downer mood, or something is getting to you and you can't stop thinking about it? Is life too fast and furious to catch a calm breath and reflect? Or maybe you feel like accessing a deeper level of experience than the daily grind, exploring your untapped unique potential.
Just like there are yoga postures for the body to relax and strengthen and tone, there are mantras (special sound vibrations found in the ancient yoga texts) that act as a revitalizing tonic for the mind. Using these mantras for meditation brings the mind to rest in a space free from stress and anxiety. The word "mantra" literally means to "free the mind".
If you're curious to explore more, then the extraordinary practice of mantra meditation can take you deeper still: come explore and taste the realm of consciousness beyond body and mind – mantra meditation is a natural passage to the spiritual dimension where there is joyful relationship between individual spiritual consciousness and the Supreme Consciousness.
The subtle science of sound and its influence on our conscious awareness is a core understanding in the yoga tradition. Sounds have the power to either rejuvenate or deaden our essential life energies. An expert yogi is well versed in the art and science of sonic energy and its effects. The ancient yoga texts teach us to use mantra meditation to uncover our natural blissful state of existence and immunize ourselves against the draining and dulling effects of materialistic sound vibrations.