Mantra Music – A Kirtan Celebration with Prema Hara
September 18, 2015 @ 7:30 pm

-

9:30 pm

|

$15 - $20
Awaken the fullness of your heart with this dynamic duo who have dedicated their lives to their love of kirtan (mantra music) and living that joy with others! Prema Hara's mellow, meditative songs build into ecstatic rhythms, creating a jubilant celebration of the spirit. Come sing and dance, or just come and be!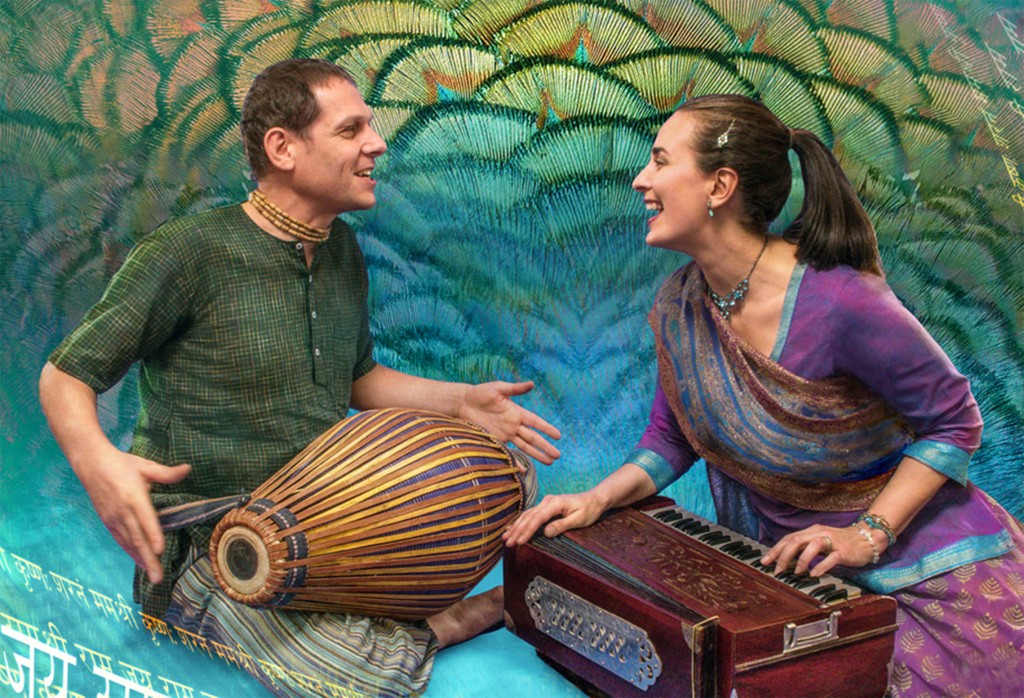 Please join us in welcoming Prema Hara!
Visiting us as part of a fall tour, they will share chants from their latest highly acclaimed album 'Ocean of Grace'. Kirtan Connect and Prema Hara, together!

7:30 pm – Vegan-friendly Dinner (Vegan and Vegetarian Menu)
8:00 pm – Kirtan (Music Meditation – Clap, Swing and Dance)

Venue: Fantasy Dance Studio @ Mountain View


Buy tickets either by Paypal, Credit or Debit Card, and support our Kirtaneers:
In recent years, call-and-response kirtan chanting has exploded in popularity alongside yoga's rise to acclaim. It increases vitality, soothes the soul, and expands meditation. It is a joyful practice that calms the mind and opens and purifies the heart. Kirtan, the music of the heart, is the calling of the soul; a blissful musical journey to invoke divine presence. No previous experience is necessary.
Prema Hara's music as well as wonderful hand screened yoga / bhakti wear will be available at their pop-up boutique before and after the concert, so arrive early!
---
:: ABOUT PREMA HARA ::
Kamaniya and Keshavacharya are kirtan gypsies, touring internationally as the sacred music duo Prema Hara. Attracted by Bhakti Yoga, the path of devotion, both have spent many years living in ashrams, searching for the divine through devotional service and singing. Seeing so many people's hearts transformed through the power of chanting sacred mantras, they were inspired to commit their lives to sharing the universal practice of kirtan with the world. Prema Hara has toured extensively throughout the USA & Europe, quickly gaining recognition as one of the West's most prominent mantra music bands.
Visit www.PremaHara.com to listen to their music.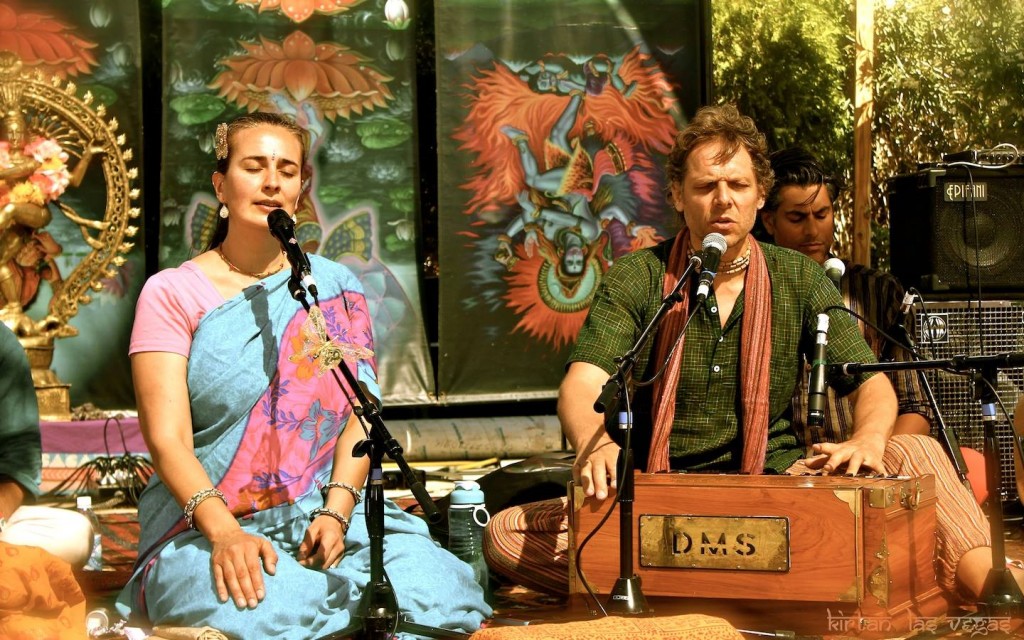 "Heart-melting melodies and stirring rhythms." ~ Jai Uttal
" … pure, kirtan at it's best" ~ Yoga Journal Magazine
"(Prema Hara's) chants are filled with love – total love!" ~ YogaChicago
"Kamaniya & Keshavacharya Das create a kirtan experience that melts the heart and touches the spiritual Self. Their devotion is contagious and their sound is as Divine as the names of God they chant." ~ Swami Ramananda
---
RSVP for Event (Pay at Door):
---